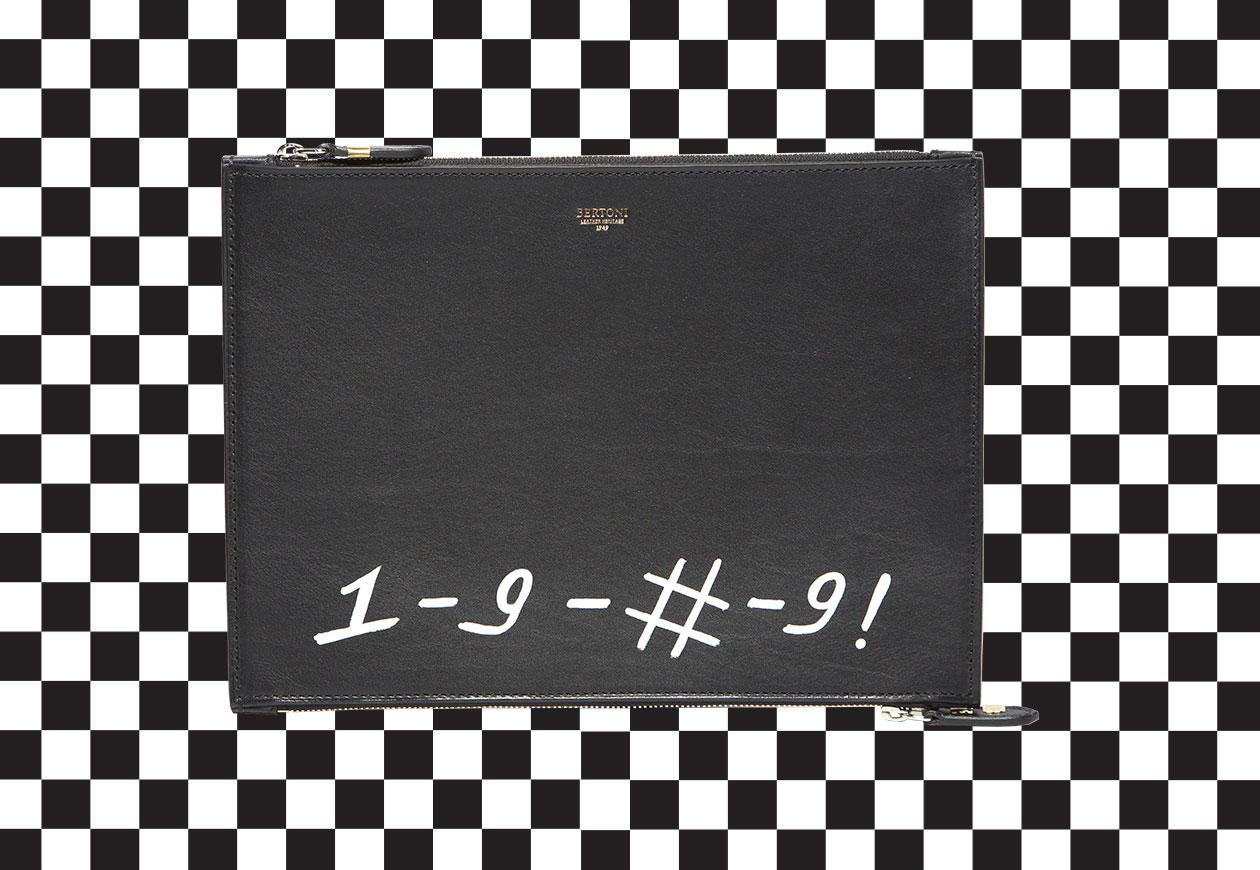 Having explored the American Art Deco of the twenties in the previous collections, for the Autumn/Winter 2017 Bertoni 1949 is now looking at the UK industrial world of the late sixties, presents a men collection inspired by the aesthetic of the skinhead subculture. With captivating informality, Bertoni 1949 is mixing this artistic-cultural approach with a great sophisticated craftsmanship, creating unique modern items.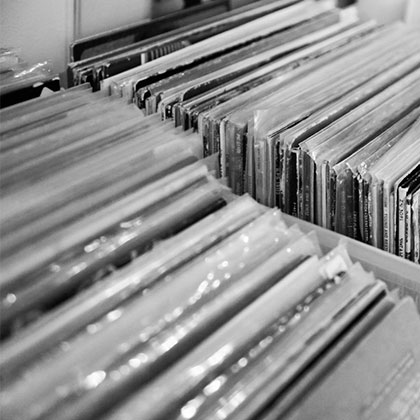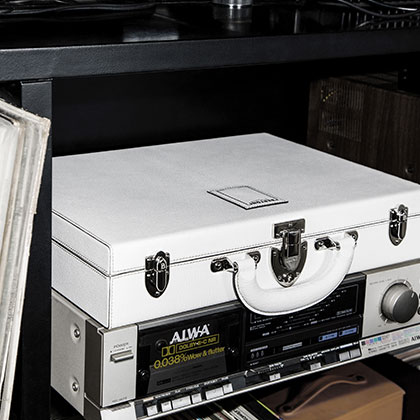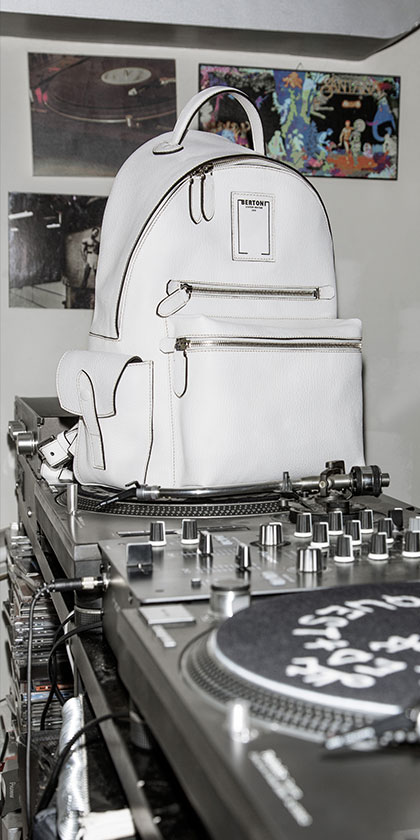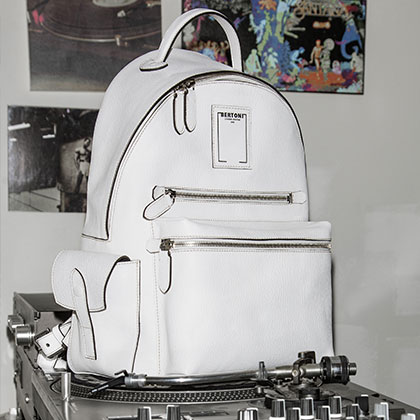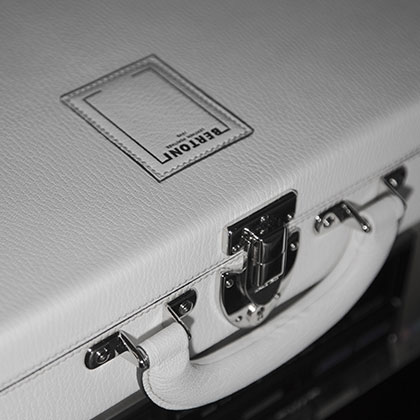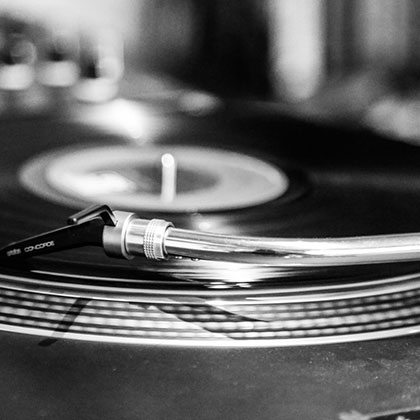 Graffiti and brush strokes are the background of black calfskin bags, hand-painted with a "punk" effect, as a tribute to the cultural tradition of the skinheads. Passion, challenge and professionalism are the key words hidden amongst the brushes of the paintings, they rapresent the Maison core values and history. Finally, a sweet reference to the company's founder, Riccardo Bertoni. Distressed burgundy, velvet linings and raw brass pinches are the finishings, as connections to the English subculture of protest. The graffiti concept recurs on the French calf iconic bags, thanks to paintings on discs stitched to the bags as '69 vinyl ones. The 1-9-#-9 is a captivating graphic, expresses the company foundation date, the collection inspiration age and anything might be suggested by the # sign, as a numerical track.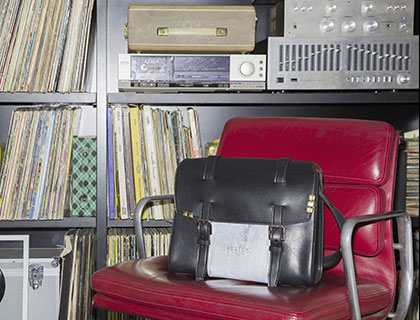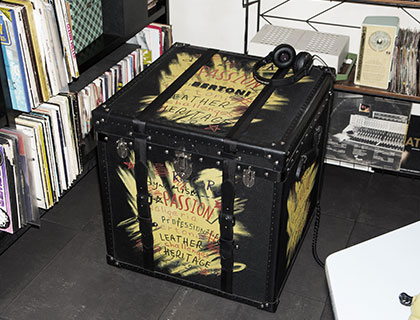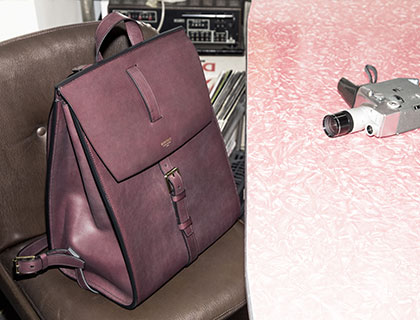 The naturally shriveled goat skin in burgundy, ivory and black colors is the new material for the Bertoni 1949 office line. The outcome is a sharp impact that, together with the perfect pieces craftsmanship, creates a strong light professional offer. The new biker pouch, chic and practical, and the smart tote bag in black alligator with scars do complete the collection.